uSMART Securities Limited won the "Outstanding Online Brokerage Award" in the 9th Top 100 HK

Recently, Top 100 Hong Kong Listed Companies Research Centr e released the 9th Top 100 Hong Kong Listed Companies Awards(hereinafter referred to as Top100HK). It is worth noting that uSMART Securities won the "Outstanding Online Brokerage  Award" in the 9th Top 100 HK .
"Top100HK"  has always been committed to creating a more authoritative and credible ranking of Hong Kong listed companies. Since the selection activity was held in 2012, it has been recognized by professional institutions and the market, and it has become a value benchmark  in the Hong Kong capital  market.
The research center will conduct evaluation  annually based on accurate data and scientific evaluation standards, and then publish the list and award awards, and promote the development of Hong Kong's capital market through a series of activities. In particular, the "Outstanding Online Brokerage  Award" aims to recognize the outstanding performance of securities company in technology, innovation and attention in the Internet era, and the ability to provide investors with stable value returns.
The prosperity of the financial market is inseparable from technological innovation and progress. Especially in recent years, the development of big data, AI and the IoT has reshaped the business model of most traditional securities institutions, and a new model of online brokerage has emerged.
uSMART Securities is a technology securities company that is determined to innovate and pursue excellence. It always takes technology and product innovation as its foundation. uSMART is positioned as a social learning intelligent securities, and it holds licenses No. 1, 4, and 9 approved and granted by the Hong Kong Securities and Futures Commission, central number: BJA907. At the same time, uSMART also holds a Singapore CMS license and a New Zealand FSP license.
uSMART Securities won this important award, which also highlights the recognition and encouragement of the industry and investors.
As a technology-driven and technology-leading Internet securities institution, the social learning securities platform "uSMART Intelligent Investment" developed by uSMART Group relies on the innovation of Internet technology, which has produced a major reverse in the market.
(1)
In the social section, USMART APP has uSMART Opportunity and uSMART Community. it provides content for users to learn and communicate with KOLs, and uSMART community provides space for users to communicate with each other.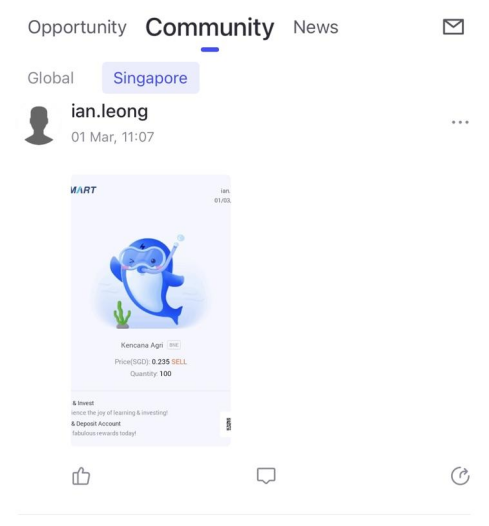 (2)
In the investment education sector, uSMART Group also launched its investment education exchange platform - BeeRich. It is committed to creating an online media platform that can learn and exchange investment knowledge with well-known financial experts at home and abroad anytime, anywhere.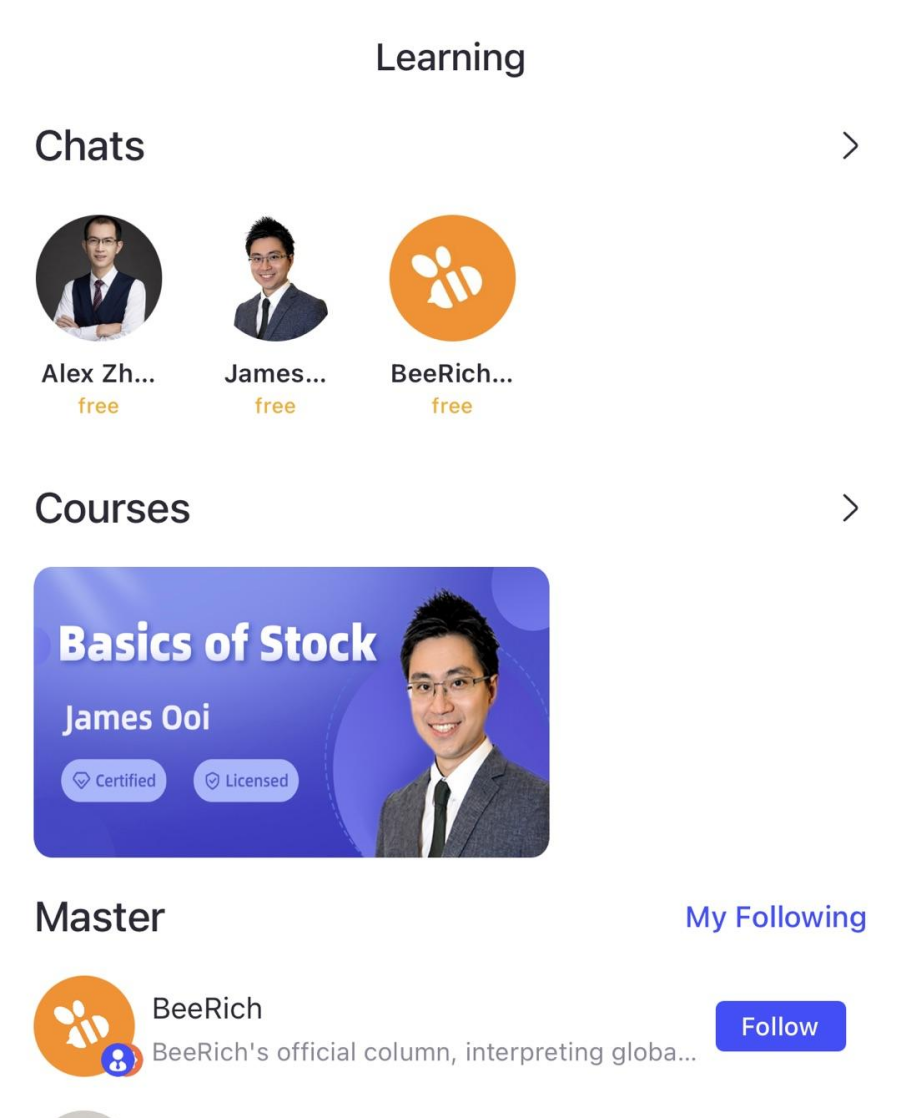 (3)
In the intelligent investment section, the uSMART APP also has professional investment functions such as intelligent diagnosis of stocks, intelligent orders, and intelligent strategies, which continue to bring users an efficient trading experience. If users have no time to take care of their assets, they can also use uSMART's entrusted account to let uSMART's professional investment team realize smarter investment.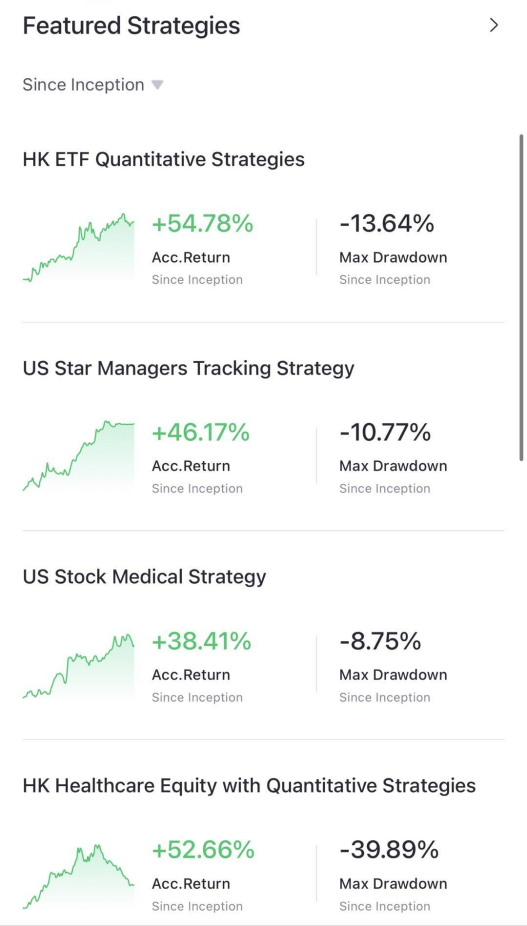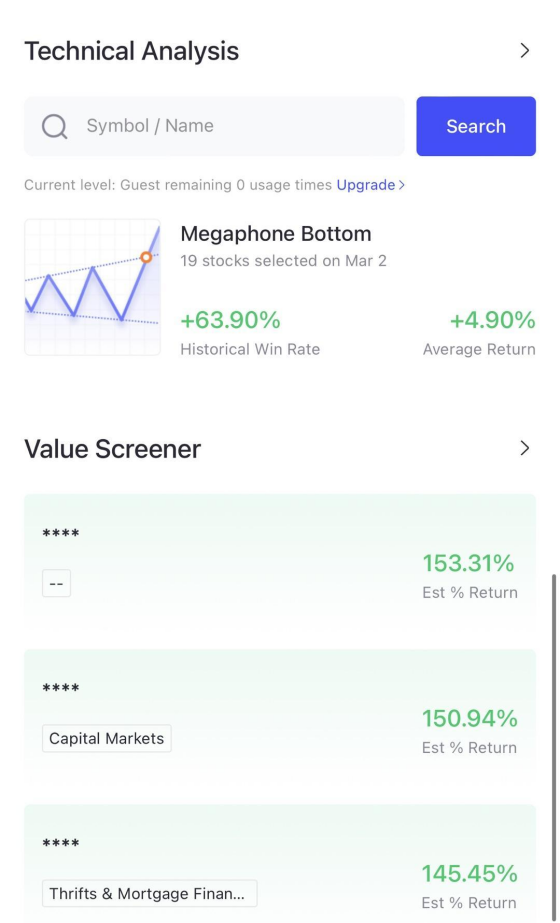 In addition, uSMART brings together top technology and financial talents, and the core team comes from famous financial institutions and technology companies such as Tencent, Alibaba, Yahoo, Ping An and UBS. uSMART is the first to apply artificial intelligence to the securities field in Hong Kong. On the basis of conventional securities transactions, uSMART has launched many intelligent investment services that meet the rigid needs of customers.
In the future, with the steady growth of the global financial market and the continuous improvement of market penetration, uSMART is expected to continue to seize the development opportunities of Internet finance + technology. And cooperate more closely with domestic and foreign institutions, gradually expand the business field and cooperation scope, continue to forge ahead in the field of Internet securities, and make great achievements.